In a University far far away
Project: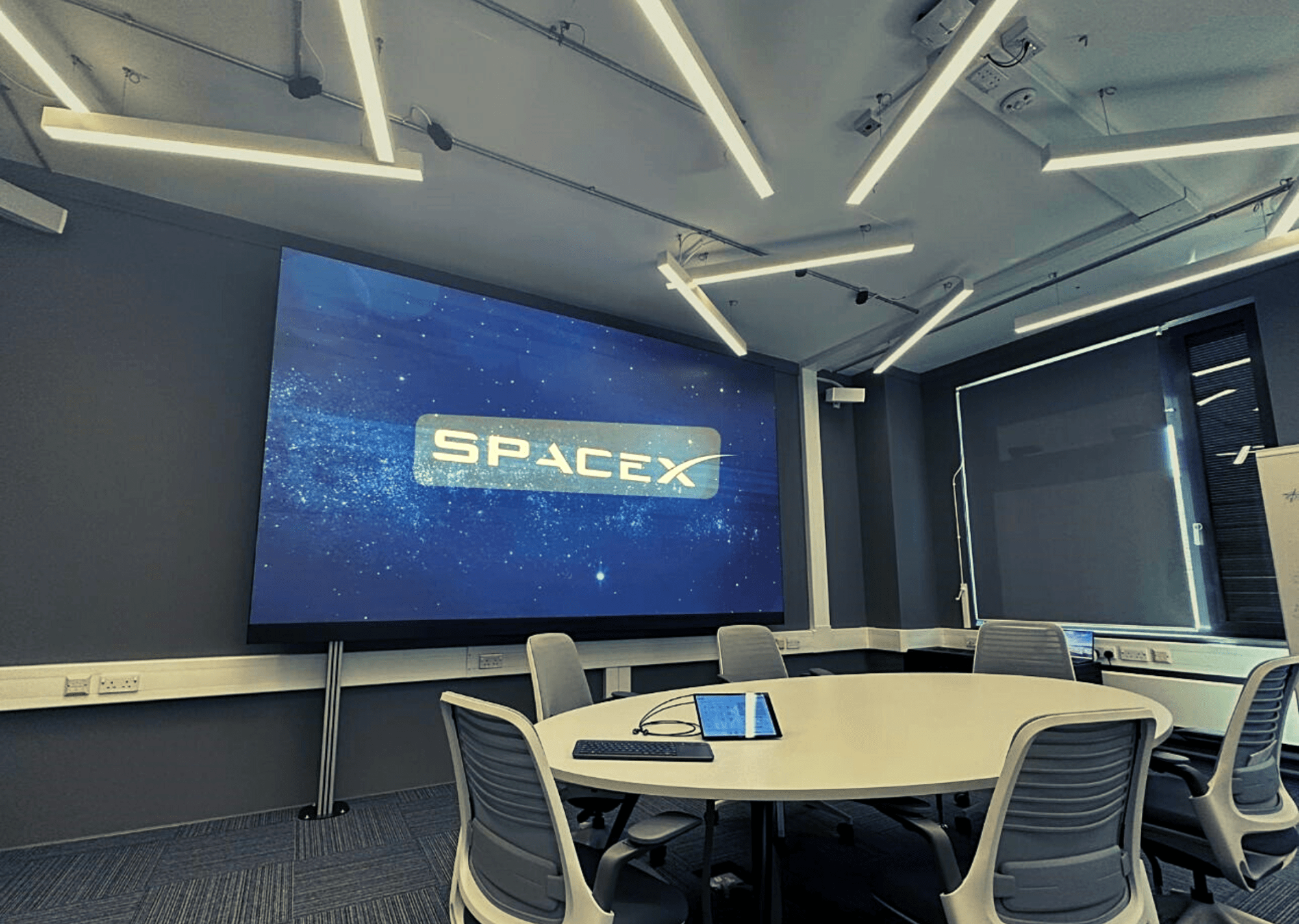 The Client
Uniting scientists, researchers, and industry experts, the NASA-inspired 'Space Mission Incubator' will speed up the development of space missions and give academic-based teams access to the type of heritage and expertise that is crucial to early-stage mission design.
"We want to realise the ambitions of the UK Space Strategy and make the UK a leading space nation, and one of the ways we can do this is by lowering the barrier of access to space, so anybody can access a mission design service," says Professor Adam Amara, Director of the University's Institute of Gravitation and Cosmology (ICG).
The service is hosted at a brand-new Concurrent Design Facility (CDF) at the University of Portsmouth, which allows experts from different disciplines to work together on diverse ideas, including space-based solutions to climate change and biodiversity challenges.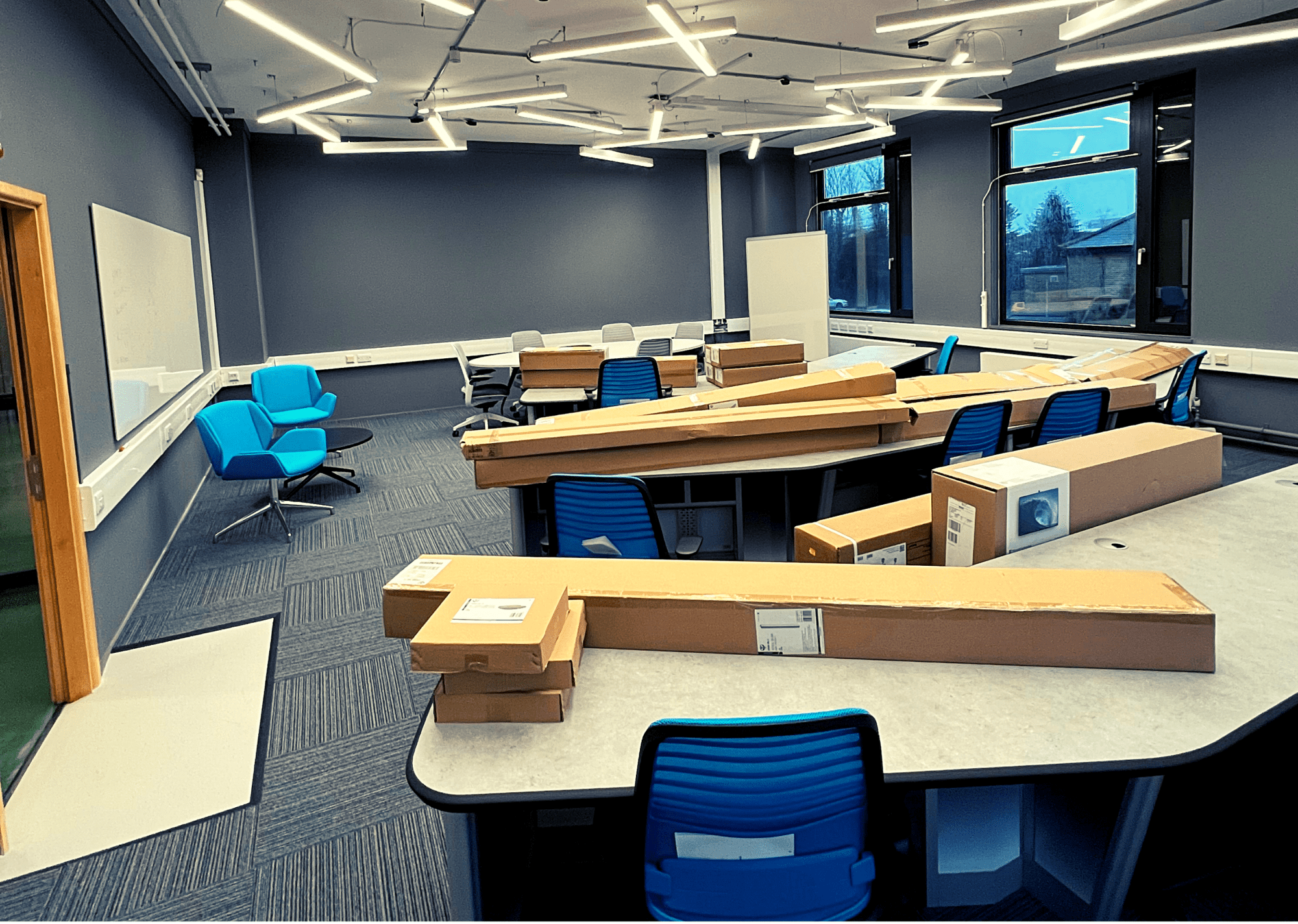 Mission design will be offered as a service, facilitating rapid progress on the path to a space mission for any concept, for any customer
Access to expertise and real-time design trade-offs will increase mission reliability and support national ambitions to be a global leader in space
Industry provision of Subject Matter Experts to the mission design process will lead to improved visibility of UK national missions to industry at the earliest stage
Increased diversity of mission sizes will not only enable more activity across the sector but also support the growth and resilience of the UK supply chain
The Challenge
Creating a Concurrent Design Facility (CDF) was a key objective for the University of Portsmouth - a space capable of adopting the approach pioneered by NASA's Jet Propulsion Laboratory. The success of this installation means that the University is now one of only a limited number of CDF providers in the UK and Europe.
Key criteria included Product availability and affordability as well as fit-for-purpose reliability. Working under extremely tight deadlines with supply issues creating additional pressure, Sharp/NEC and Roche AV were navigating a challenging journey to fulfil the client's requirements.
"Designing, sourcing and creating a fully functional suite that would be easily usable by up to twenty industry experts, and that facilitates projects worth millions of pounds was no simple feat." explains Mike Reid, Senior Service Delivery Specialist at the University of Portsmouth. "Add to that the impossible situation of a five-month time span in a global chip shortage and it becomes a clear testimony to the team at Roche that they have accepted and risen to such a challenge!" The centrepiece of the facility is a vast 162-inch 1.8mm fine-pitch dvLED surface from Sharp/NEC, expertly integrated by Roche AV. Sharp/NEC has a proven track record at the University as a preferred brand for campus-wide audio visual systems. Simultaneous to this project for instance, is a summer upgrade program refreshing fifteen teaching spaces with NEC PA525UL laser projectors.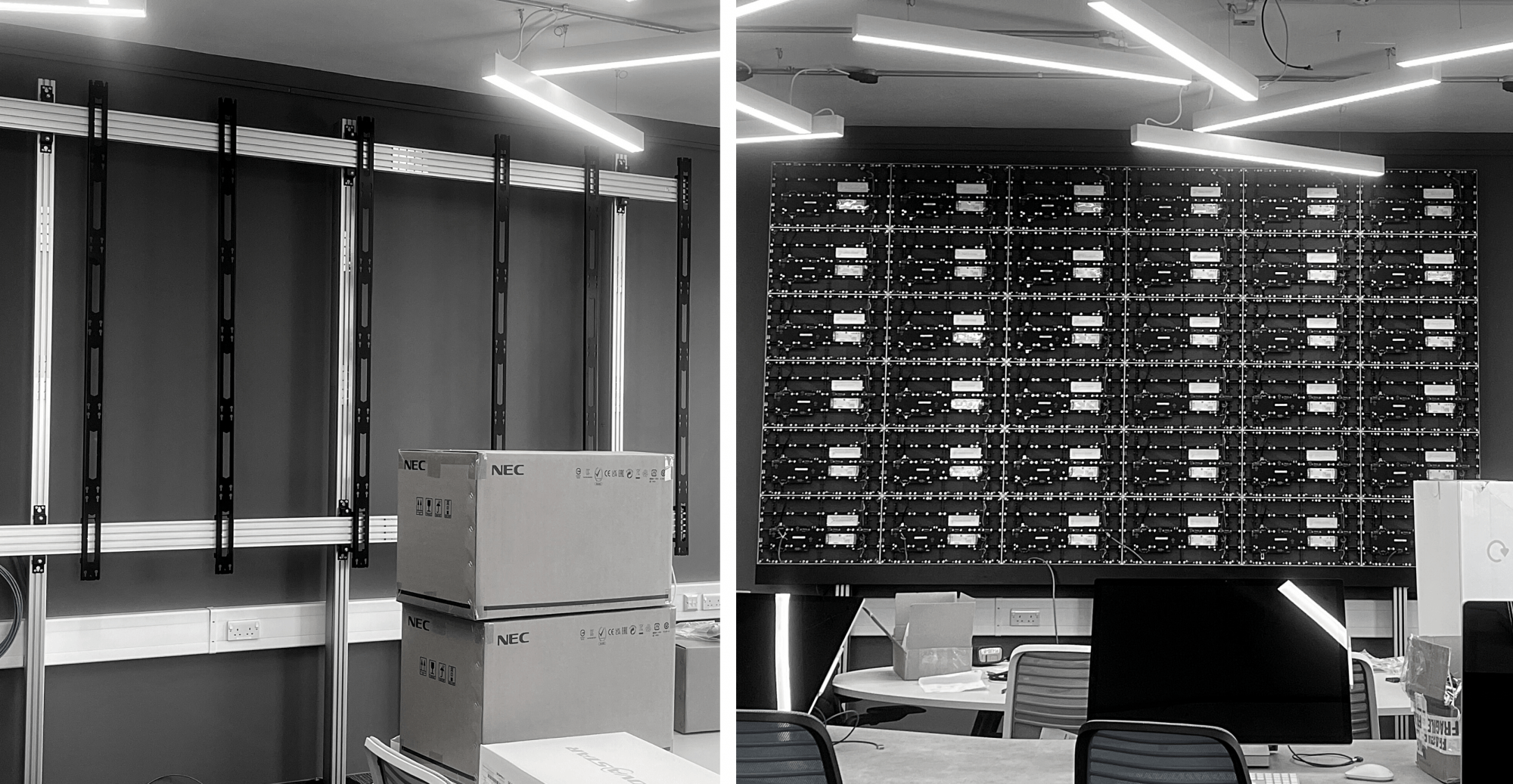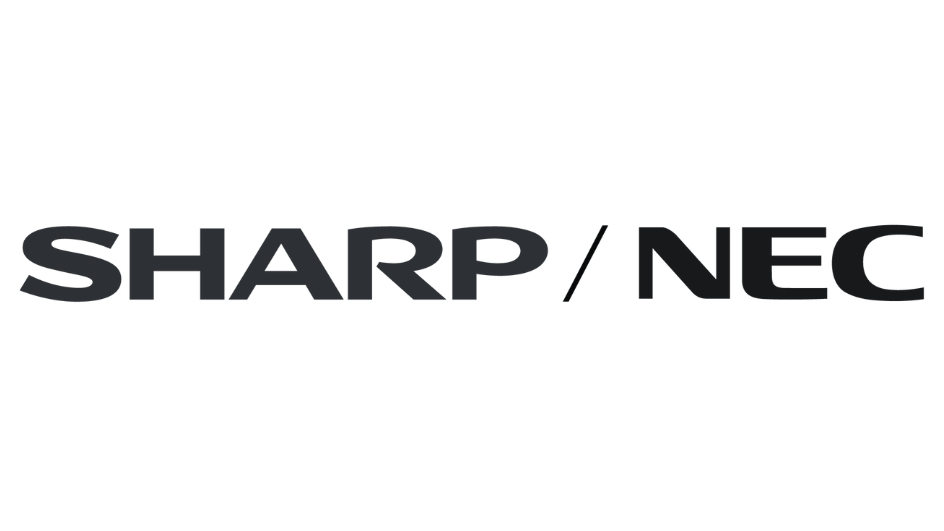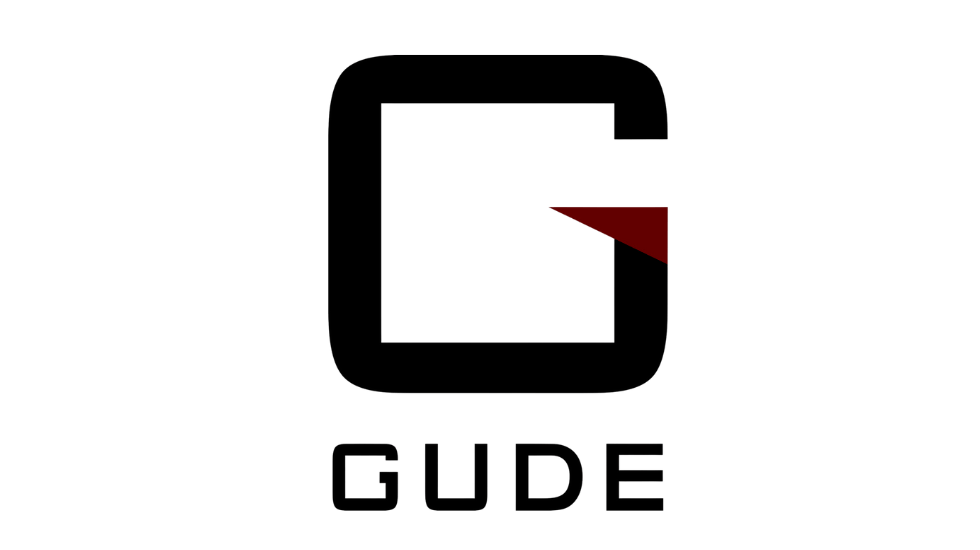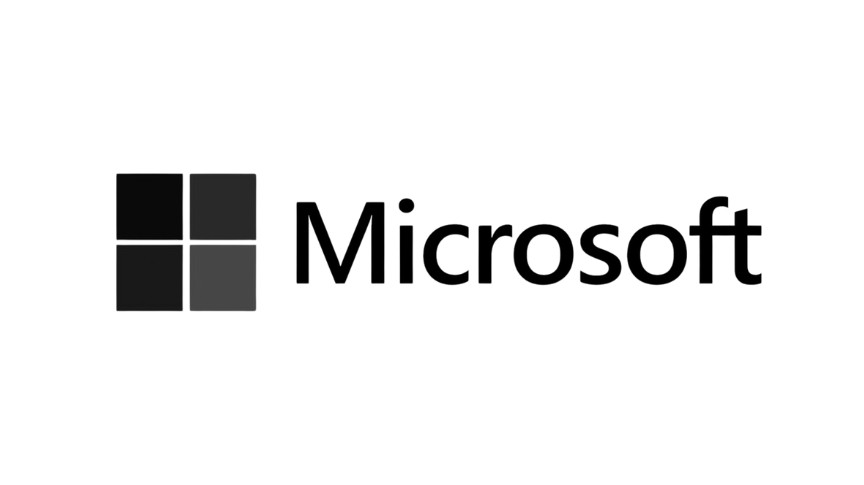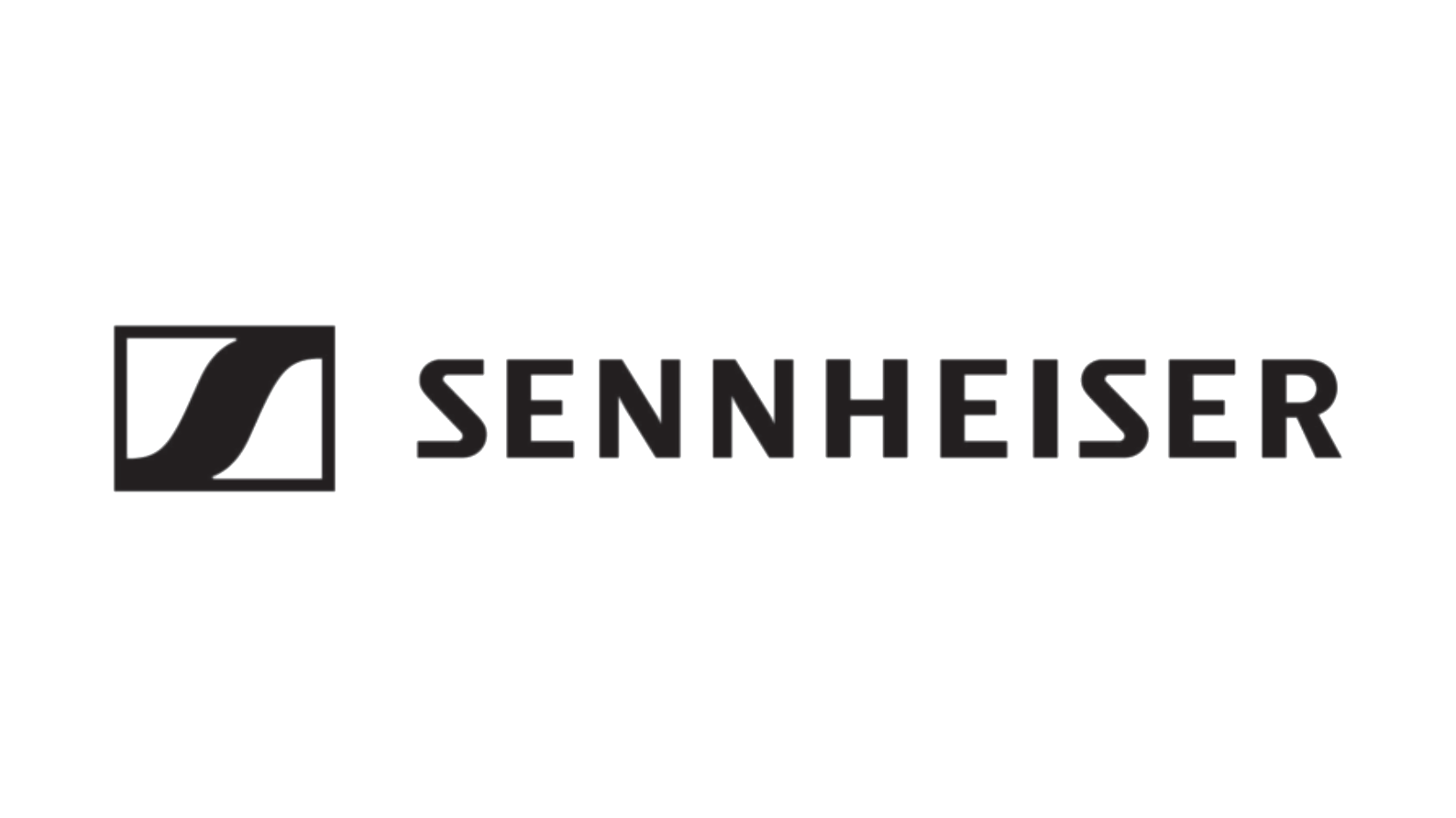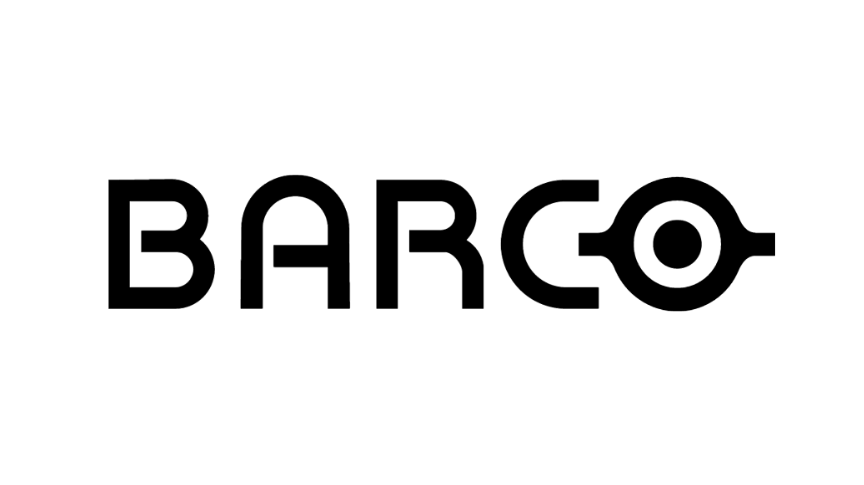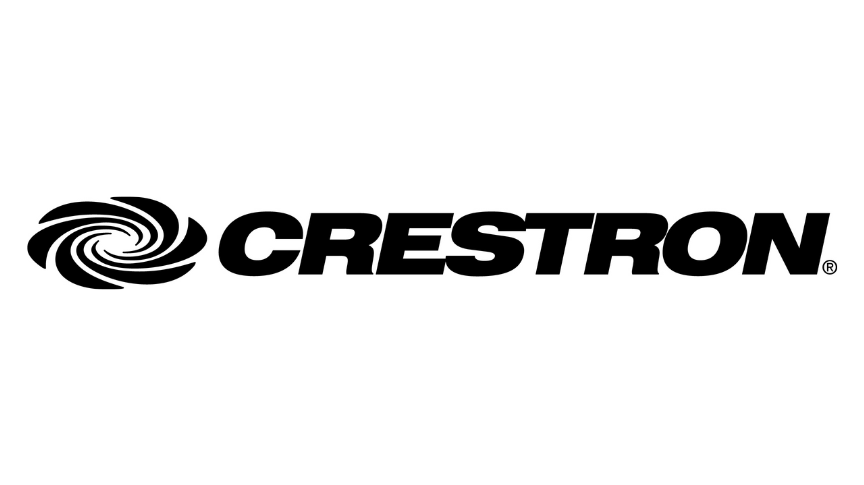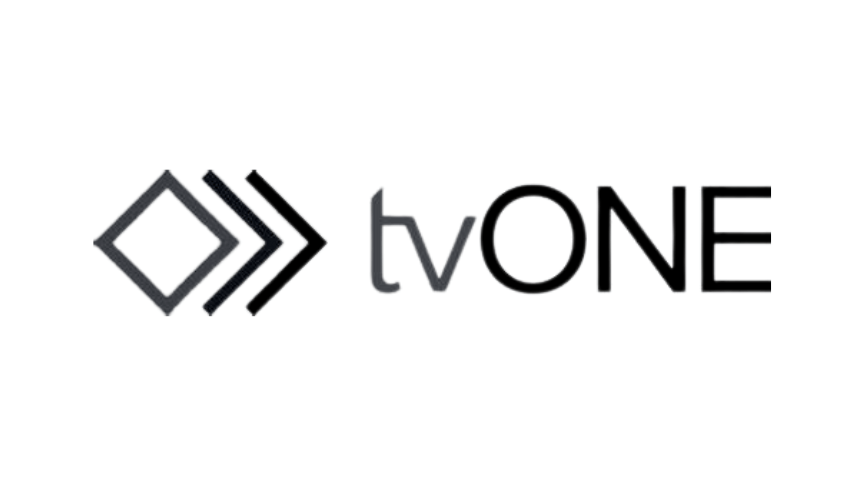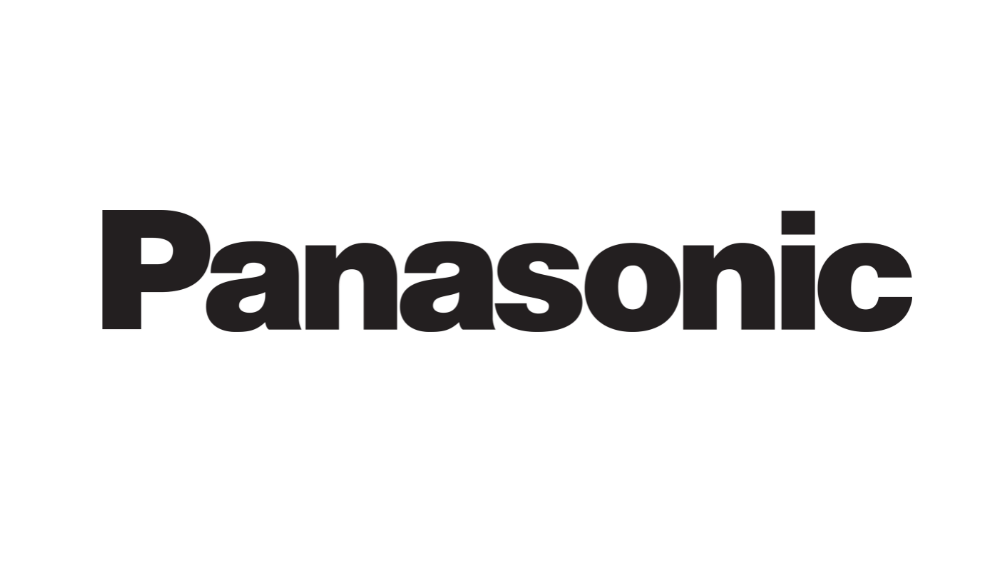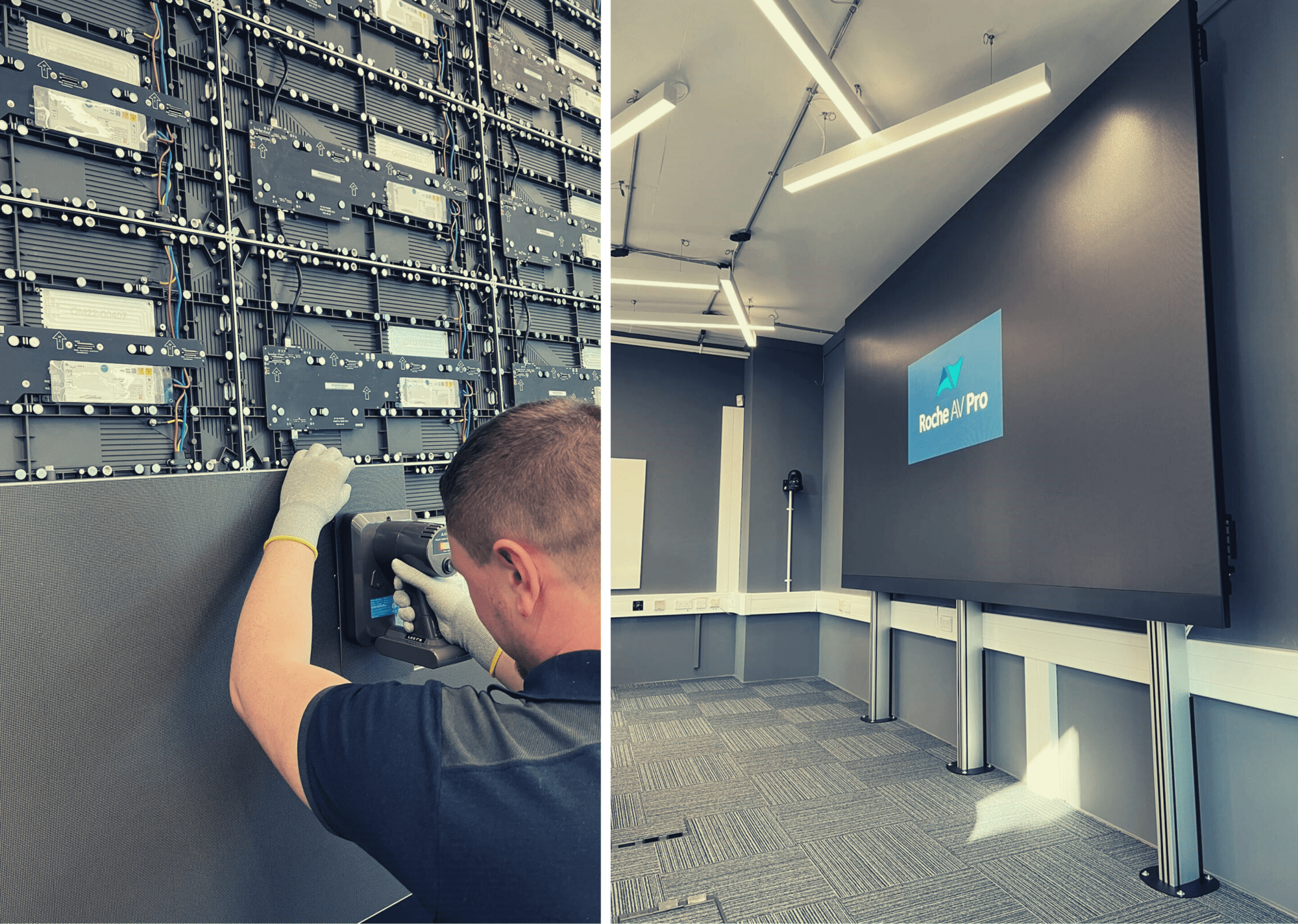 The Solution
The NEC dvLED E Series satisfies the client's budget requirements, delivering all the brightness and high contrast advantages of LED technology at low cost. Constructed using a robust aluminium housing, the slim, lightweight design allows the display to be integrated very close to the wall with front-serviceable modules for easy maintenance.
The LED display coupled with a multi-window processor and more traditional video switching delivers endless possibilities for collaboration between multiple users. Any mix of over 40 inputs can be shared both in room and via a UC client creating a unique setting for collaboration both in person and remotely.
The Full HD LED display is controlled via a digital canvassing system to allow for multiple modes of presentation. A video conferencing system incorporates two PTZ cameras, a camera for whiteboard documenting and room-encompassing microphones. The system provides a simple and intuitive user experience allowing users to prioritise screens as required, with a control for the room project leader. Completing the setup is a 50" Microsoft Surface Hub 2S which acts as a secondary fully mobile and wireless interactive display that can operate as an independent room on its own.
Whilst LED technology provides excellent power efficiency, Roche AV's system designers took extra steps and utilised Gude power supplies to minimise power usage. Vacancy sensors within in the room will trigger the LEDs to emit no light if motion has not been detected for 30 minutes, as well as during scheduled night-time hours, saving an estimated 45KhW of electricity every week. In addition, the LED display will shut down entirely during extended periods such as University teaching breaks saving as much as 90KhW each week.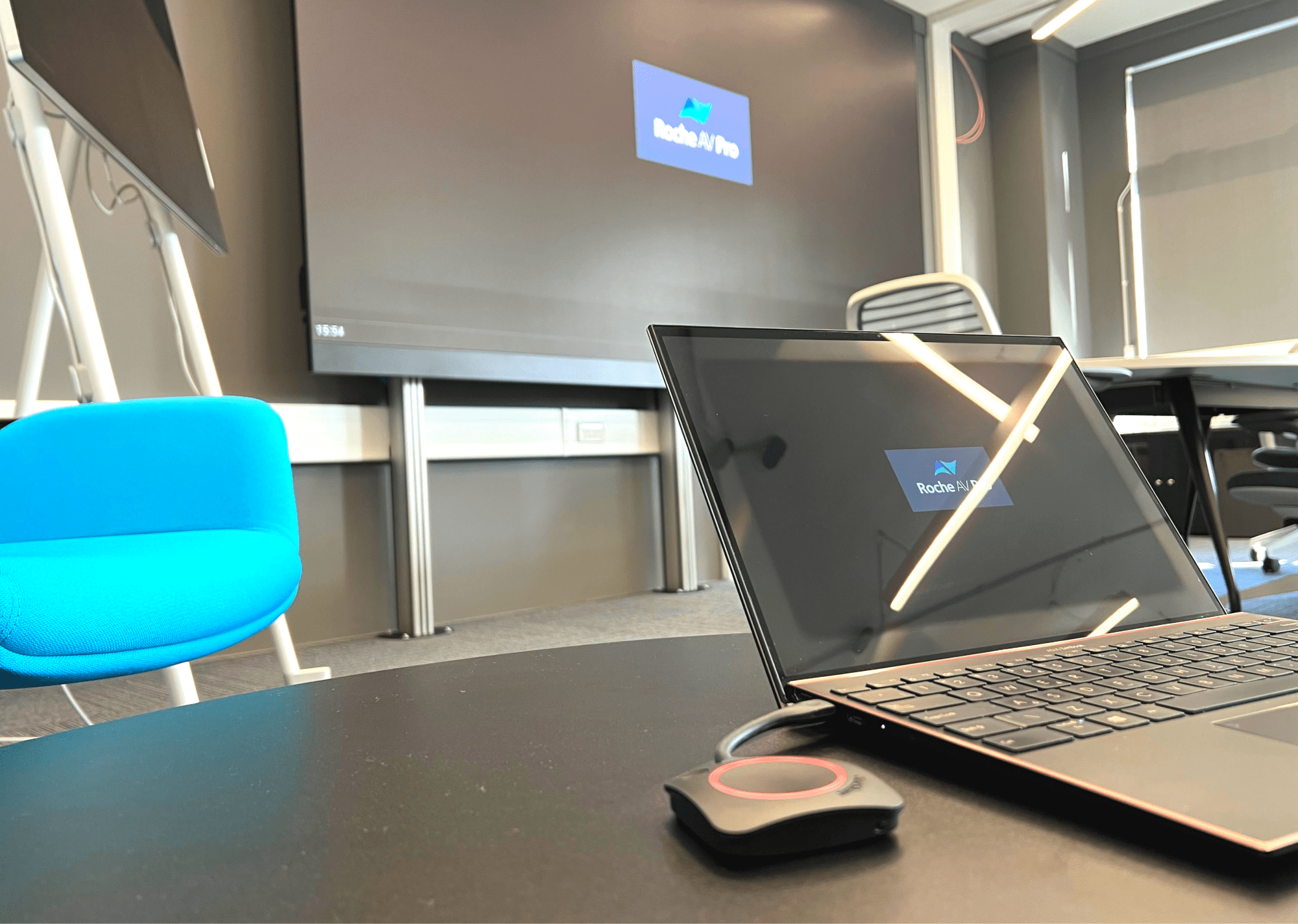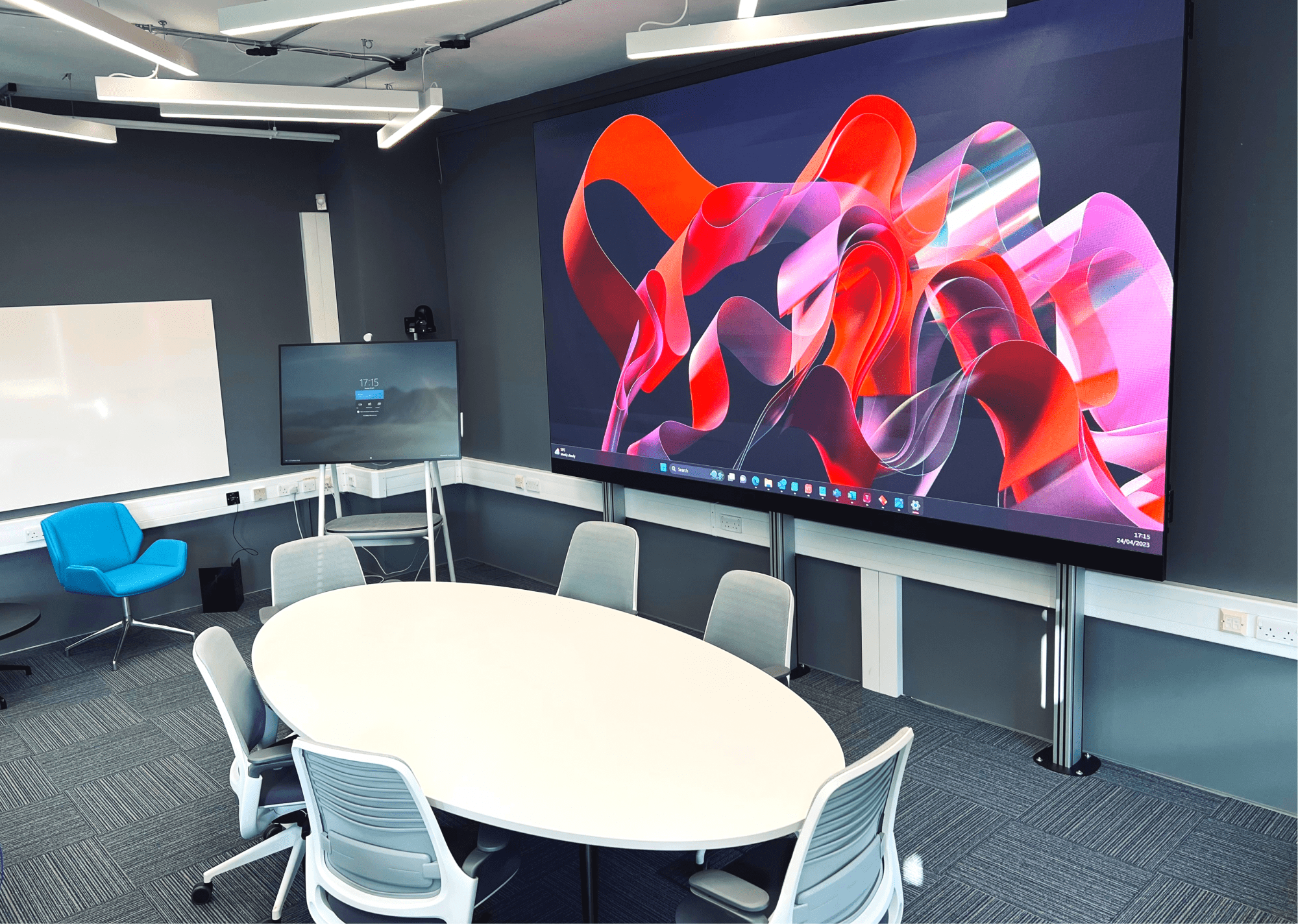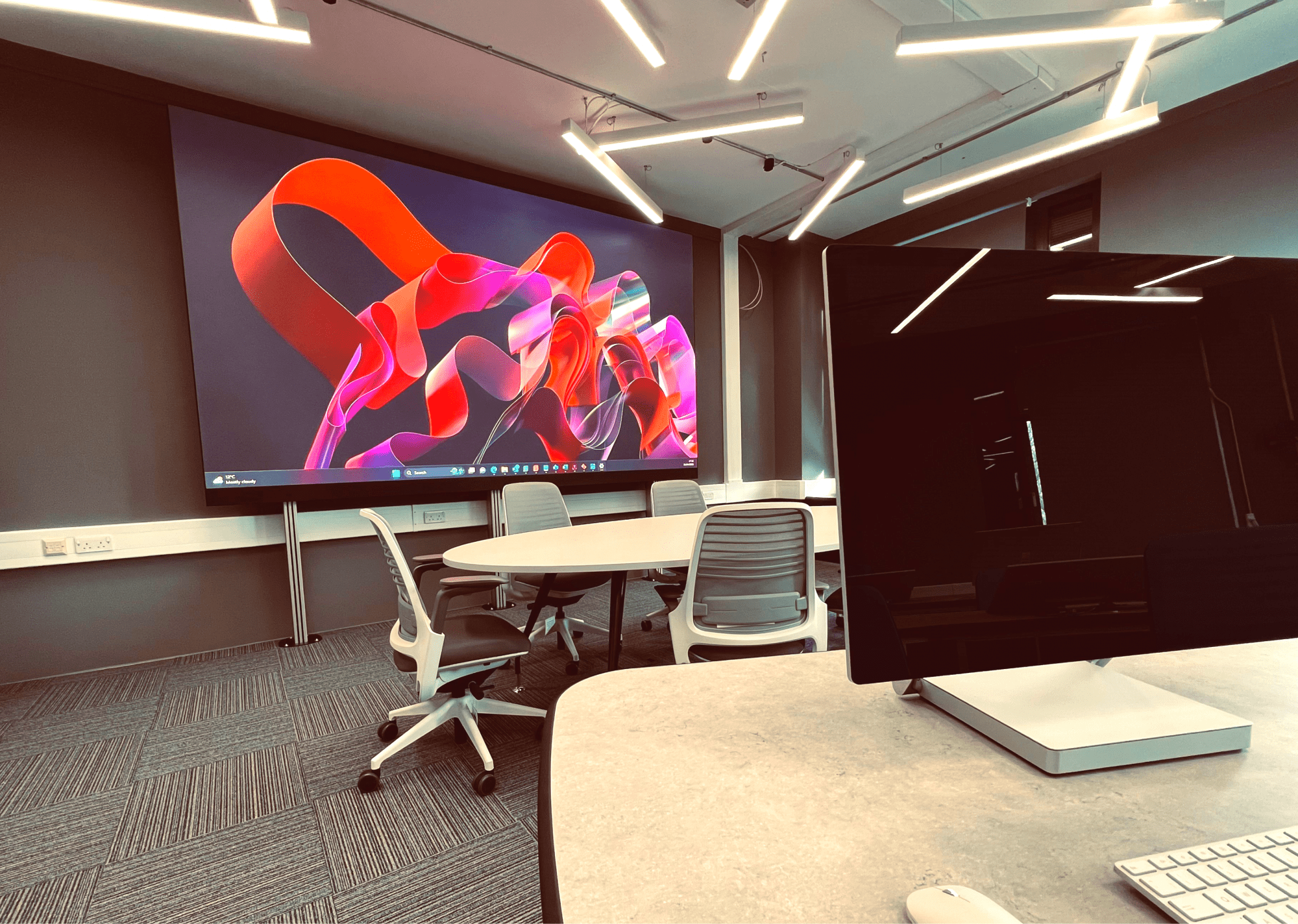 The Result
The University of Portsmouth now has a world-class Concurrent Design Facility that can not only help the space industry directly but can also indirectly help inspire and train future engineers. Despite the complex challenges of this project, final installation started early in April with programming and commissioning completed the following week. From placing the order to completion, the project was successfully achieved within 72 working days.
"The original vision of having a CDF like NASA's and adding technologies for full remote presence (Using Zoom Rooms) was achieved, it was also enhanced with some visits to technology centres, which helped us to make our decisions quickly. Every aspect of the supply chain was managed excellently and all the technology supply partners including Sharp/NEC, TVOne, Microsoft, Crestron, Barco and Sennheiser elevated their service for us. It is quite possible that an idea worked on in this room, might be realised in a lunar orbiting spacecraft in the near future - we have created the environment in which that can happen." - Michael Reid, University of Portsmouth.
"This was a very demanding project with precise requirements, tight deadlines and topped off with limited equipment availability. To achieve the required functionality the solution utilised a video wall processor as opposed to a traditional large matrix switch or AVoIP coupled with multiple smaller video switchers and fibre extenders. This presented several challenges to overcome when it came to the programming with video timings also needing to be carefully managed to achieve perfect reliability. Audio was another major challenge within room due to the layout and makeup up of the space but by using modelling software we were able to achieve near perfect coverage and consistency for all occupants. I'm delighted to say we were able to overcome every challenge and fulfil the client's vision of a NASA-esque CDF! We are extremely proud of the outcome and of our continued relationship with the University of Portsmouth and look forward to the next challenging project"
- Shaun Keen, Roche AV.
"A Beautiful LED Display, installed with finesse... This is one of the best applications of BIG picture technologies, that I have seen or been involved with, to date! We look forward to continuing to support Roche on more projects in the future."
- Graham Kirkpatrick, Head of Solutions Team, UK & I, Sharp NEC Display Solutions – UK Division
"Wow! What a great way to utilise dvLED into an educational space! A huge well done to Team Roche and Team Portsmouth on a seamless install!"
- Sammi Bews, End User Account Manager, Sharp Electronics (Europe) Limited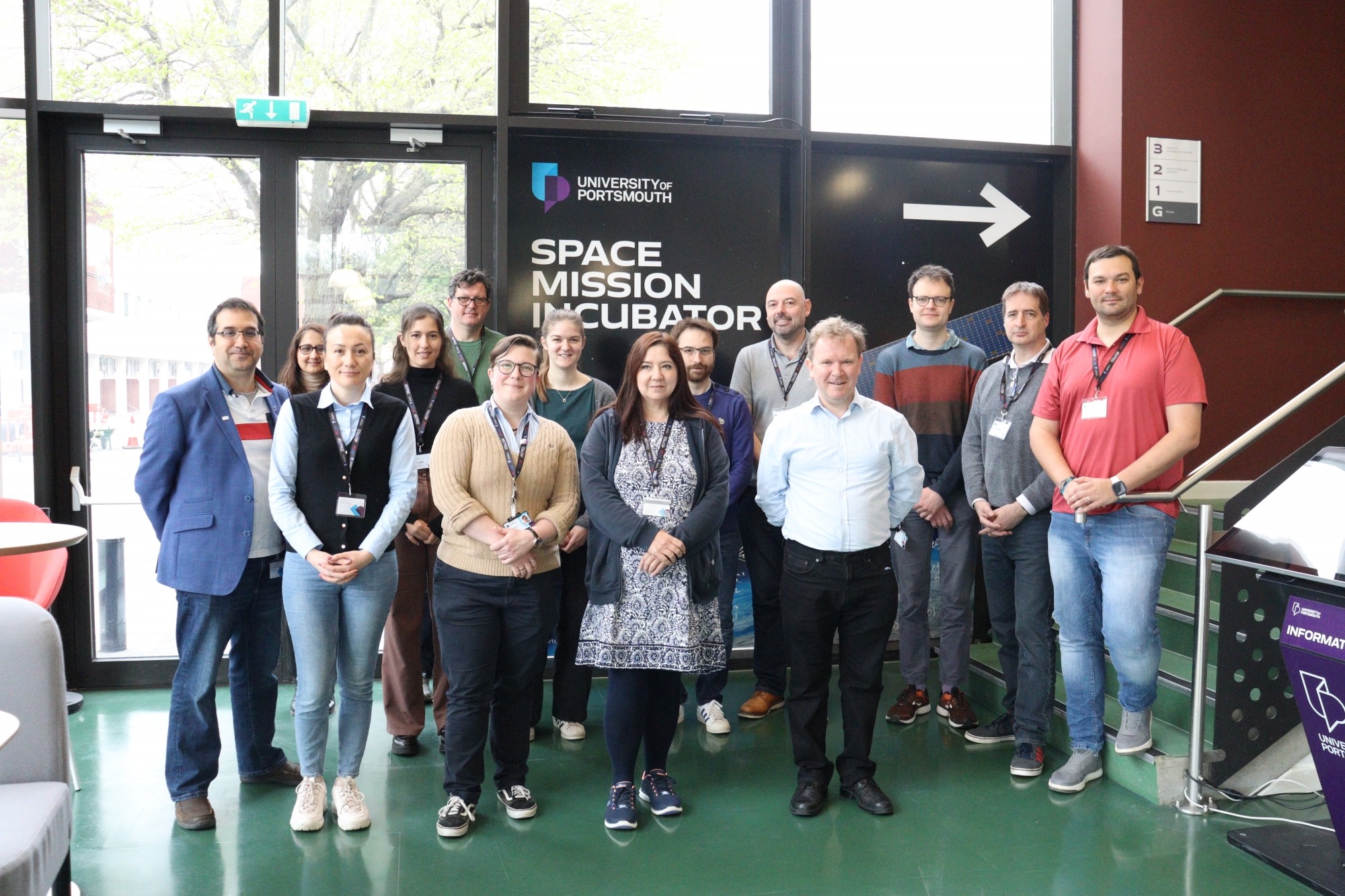 The First Mission
The first study in the Space Mission Incubator saw science and engineering experts working together in real time to rapidly develop a space mission that will place a small satellite in orbit around the Moon. This pilot study involved CosmoCube, a cosmology mission receiving radio waves, that will explore the so-called Dark Ages of the Universe. The project is led by the University of Cambridge, with University of Portsmouth academics also part of the wider team.
As the signal to be measured is so weak, the satellite needs to be at the far side of the Moon to block all the radio-frequency noise from Earth when making measurements. Testing which lunar orbits could provide the most amount of shielding time from the Earth was a key outcome of the pilot study.
Principal Investigator for CosmoCube, Dr Eloy de Lera Acedo, Associate Professor of radio cosmology at the University of Cambridge, said: "I've never been part of anything like this before, but I think CosmoCube evolved more in three days than in the previous 12 months. The room and IT facilities were superb and despite it being the first time they were properly used, it worked extremely well. Engaging with industry experts helped the project move fast, but also generated relevant contacts for future collaborations. But what was really key was the incubator steering role as this person had to take the team through the relevant steps at the right time and glue all expertise together. Dr Lucinda King did a superb job in this role. The results of this pilot will now help us to plan the next steps."
The team of experts worked together over three days in the University's new Space Mission Incubator. One of the world's largest small satellite providers, Surrey Satellite Technology Ltd (SSTL), based in Guildford, UK, supported the pilot study with a small team of space engineering experts from different disciplines. It was also supported by experts from In-Space Missions and RAL Space. Steve Eckersley, Head of Mission Concepts Group from SSTL, led the external team. He said: "Being actively involved in studying an early mission concept to probe the very early universe (the so-called "Dark Ages") around the far side of the Moon with a very small satellite, was fascinating for all involved. Supporting the University of Portsmouth's Mission Incubator and this CosmoCube study is strategically important for SSTL to ensure the industrial space engineering know-how is included in the early concept phase and will also position SSTL to potentially lead any future missions resulting from these studies."
Space Projects Manager at the ICG, and manager of the Space Mission Incubator, Dr Lucinda King, said: "It's been really exciting to work on this pilot project in our brand new facility. Last summer I spent some time at NASA JPL to see this concurrent approach in action and it's been amazing to reproduce this at Portsmouth within a year. Space mission design has traditionally taken a linear approach, which is why it can take such a long time, but concurrent mission design - having everyone working on different elements of design in the same room at the same time together - you can quickly iterate through any challenges and speed up the development of space missions. Working with industry specialists allowed us to come up with a more robust design because we could analyse various situations that might affect the mission. For example, we explored how long the satellite would be blocked from the earth, so we could work out the data collection period. We analysed the best orbit for the satellite to try and hitch a free ride, and what kind of propulsion system would be needed. All of these questions are about 'exploring the trade space', which is key to designing an effective mission."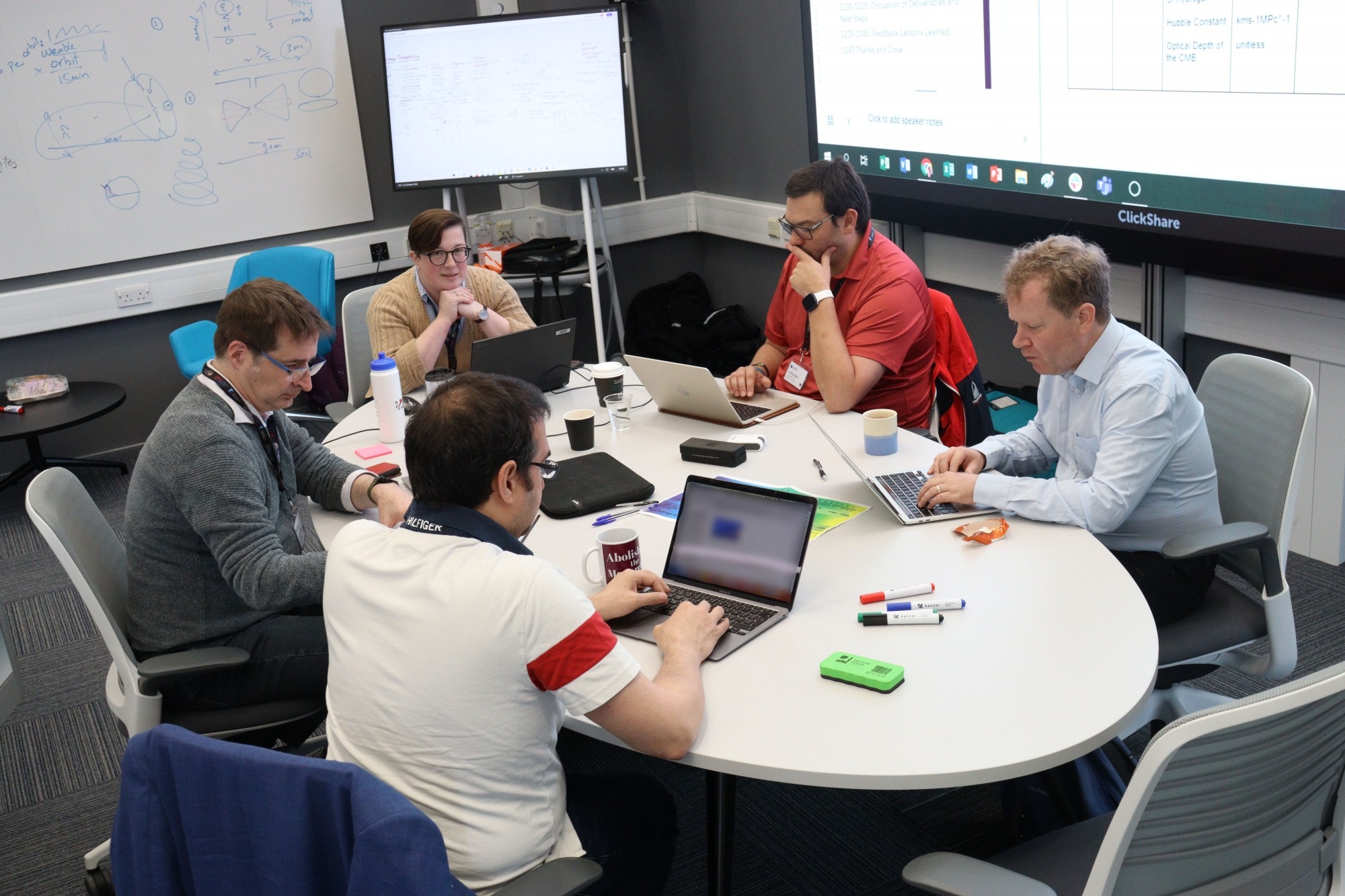 October 2023 Update: European Space Agency Challenge 2024
Based on the previous success of the Space Mission Incubator the University was able to apply for the 2024 Concurrent Engineering Challenge. It is one of only three institutions across Europe chosen to take part in the challenge to design a space mission within five days. The European Space Agency's Concurrent Engineering Challenge in 2024 will see 20 to 30 Master's and PhD students participate using the Space Mission Incubator.
Students are tasked with designing a space mission using a concurrent engineering approach, which unites a multidisciplinary team to work together in the same room, at the same time. Dr Lucinda King, Space Projects Manager at the University's Institute of Cosmology and Gravitation, said: "This is a great opportunity to put our Space Mission Incubator to use for students, test its hybrid capabilities and get our passionate students involved with another space project. They will have the opportunity to work on a mission design with ESA experts and other students across Europe."
Dr King said: "I'm really keen for the challenge to be interdisciplinary with no previous space experience required. I expect most of the students will come from physics, engineering and computer science, but there could be someone from creative technologies who's very good with 3D software for example. The main thing we're looking for is enthusiasm! The students will gain hands-on experience in various facets of space engineering, including structures, configuration, power, mechanisms, thermal, payload, attitude and orbit control, propulsion, trajectory analysis, communications, and data handling. The challenge is not about students competing against each other, instead its focus is on collaboration and knowledge-sharing. Participants will engage in daily video conferences and live message forums to exchange progress updates, address specific challenges and receive feedback from peers".
Each group will present their final mission design to the other teams at the end of the week.
Dr King added: "The challenge will provide a unique opportunity for students to immerse themselves in the world of space engineering and gain invaluable experience in concurrent engineering principles. The University of Portsmouth is committed to fostering innovation and collaboration within our student community and advancing space exploration and technology. We look forward to seeing the innovative solutions our students will bring to the table."
"Our successful application to the European Space Agency (ESA) Concurrent Engineering Challenge 2024 would simply not have been possible without being able to showcase this state of the art Concurrent Design Facility (CDF), which thanks to the rapid installation has already been proven this year as a brilliant and effective facility. The possibility to communicate with other facilities virtually will be essential to the competition, in which our students will work with ESA experts and other students from around Europe. ESA have been impressed by the fact that we already demonstrate this functionality in our established and high-quality CDF. I'm so excited to be able to offer this opportunity to our students, as well as many others in the future, enabled by this facility."
Dr Lucinda King - Space Projects Manager, University of Portsmouth